Private Identity (Def Jam Blaster & MC 3-2) -"Look At Me Now" 7 inch w/Poster & Sticker!
$

17.99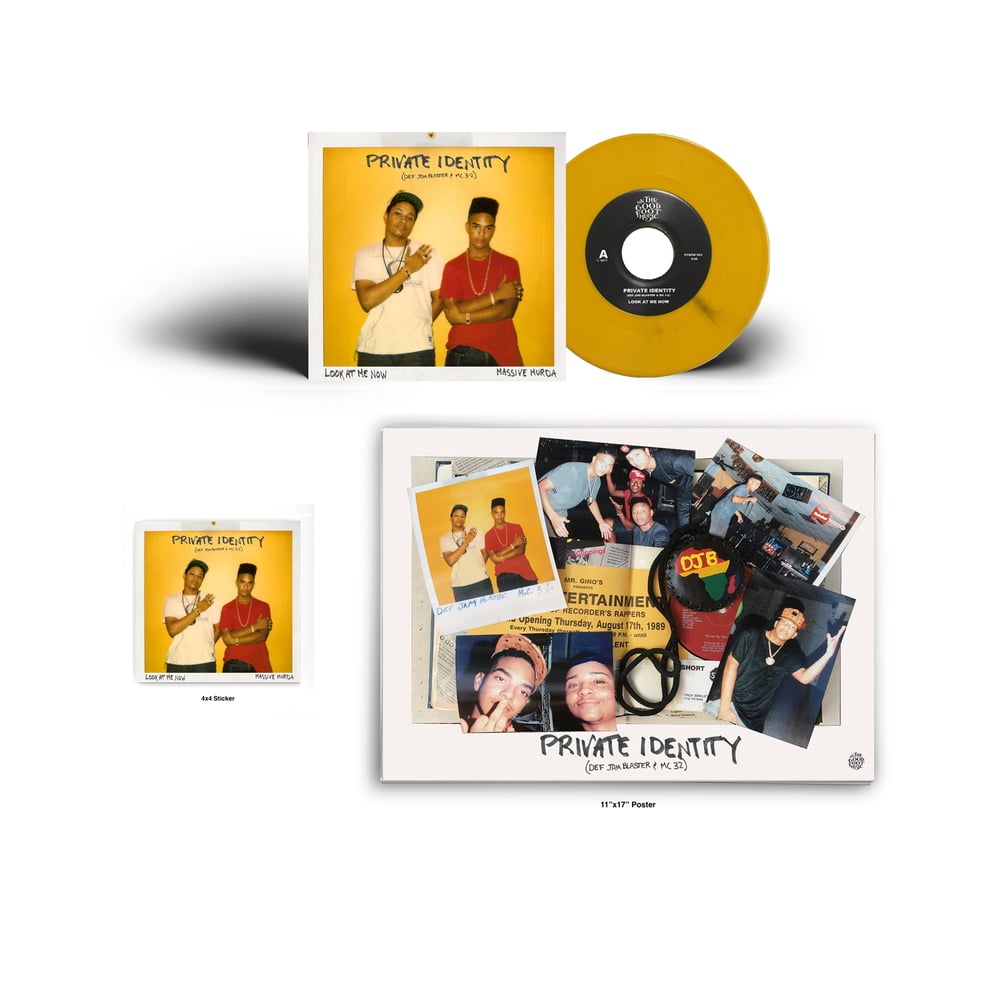 The year was 1989 when Def Jam Blaster and MC 3-2 were recording songs under the group name "Private Identity". At that time, both Blaster and 3-2 were affiliated with Short Stop Records which was responsible for the "Scarface" release as well as Lil Troy. Def Jam Blaster & 3-2 are both on the cover of the 1989 Scarface ( Dj Akshen) 12 inch. Though nothing was ever released by the group in 1989, 3-2 went on to sign his deal with Rap-A-Lot records and become part of the Convicts with Big Mike in 1991, Blac Monks in 1994 and eventually becoming a solo artist under Rap-A-Lot label in 1996. He was also a member of the Screwed Up Click. We are proud to have been able to unearth this rare gem that may have otherwise never been heard by the masses.
Limited 300 pressing's!!!
Side A: Look At Me Now
Side B: Massive Murda
Package comes with (1) 11"x17" Poster & (1) 4"x4" Sticker
This item by itself weighs under 9 oz which means it can be shipped internationally for $15.99. Any additional items bumps the weight up and pushes international shipping to $23.99
((((((1 ITEM = $15.99, 2 - 4 ITEMS $23.99!! 5 OR MORE ITEMS WILL BE SUBJECT TO AN ADDITIONAL SHIPPING INCREASE AND YOU WILL BE SENT A SEPARATE INVOICE THROUGH PAYPAL!!)))))